Purveyor of Knowledge and Emerging Publisher of Philippine Art

Obra ni Val Carlos Valino Jr. Retrospective Exhibition

June 2017--Carlos Perez Valino Jr. (1926-2008), or Val, a Professor of Fine Arts, achieved excellence in his field, embraced life and experience with his art. His Obra is the individuality that lives in his work.

Valino grew up in Pre-war Philippines, in the small town of Aduas, Cabanatuan, Nueva Ecija. He survived the Japanese occupation, preserved as a self-taught young artist, and entered the University of the Philippines (UP) School of Fine Arts through a Ramon Roces Scholarship grant in 1947. He graduated Bachelor of Fine Arts in 1951 from the UP School of Fine Arts and Architecture and served as a member of the faculty for 33 years (1958-1991) in what is now known as the UP College of Fine Arts, Diliman.

Realism was the standard for Valino. He sought and achieved mastery. He could sketch proficiency any figure or landscape out of memory, often demonstrating it in class. His illustrations and paintings included folk culture, local history, figure drawings, portraits, and stories all rendered with expertise. He confidently explored various artistic media in a wide repertoire. The National Library, National Museum, Coconut Place, and Malacañang Palace house some of his murals. Less documented works are in private collections. To those who knew him, he was a master, student, mentor, family man, colleague and a generous friend.

Valino painted with his left hand, wrote with the right hand. He was fully engaged when working with his hands. His mild, reflective and gentle manner belied his distinct capacity of keen observation and dedicated interest in the world around him. An intense inner sensitivity manifest occasionally, finding expression in his rare, explosive, passionate works done in impasto. Enhanced by his skills and talent, as well as his passion for the art, what unfolds entwined is a life of a teacher and a realism dwelling on the details of myth, history, and the anecdotes of seemingly uneventful life.

1926

Born in Sampaloc, Manila to Obdulia Perez (nurse) and Carlos Valino Sr. (dentist).

1927-1940

Most of his childhood was spent in the rural plains of Nueva Ecija. The Valinos were among the resident clans of Aduas, in Cabanatuan City. Boyhood memories are depicted in many of his paintings of rural scenes, experiences and adventures with playmates and cousins, with the countryside as their natural playground. Until life and schooling was interrupted by war.




1940

World War II




1941-1945

There used to be a ranch in Isabella owned by the family. They evacuated to the foothills of this province when the war encroached upon the towns and cities in Luzon.




1942

Fall of Bataan

1945

End of the War




1946

Resumed schooling at Nueva Ecija High School. Interest in art intensified by self-study




1947

Student life in the University of the Philippines School of Fine Arts, at old Padre Faura Campus.




1948

He was prolific with his artistic work: illustrations, paintings, visual design.

3rd prize and another honorable mention Christmas seal contest sponsored by the Philippine Tuberculosis Society.

1950

Honorable Mention for the Philippine Boys Town Carnival Art Contest

1951

3rd prize, Calendar Award, AAP Watercolor contest 1st prize (Conservatice Group) "His Kind of Woman" Nationwide Art contest sponsored by AAP and RKO Radio Pictures in connection with the showing of the film "His Kind of Woman".




1951

Graduates BFA (Bachelor of Fine Arts), University of the Philippines School of Fine Arts.




1955

Marries Rosalinda Sta. Romana Sarmenta.



1958-1968

UP Float Designer, Supervisor and Coordinator for the UP participation in the national celebrations of Independence Day, Rizal Day, Quezon Day, National Heroes, etc.

1956

Birth of the first child, Elmo Lamberto S. Valino (Kim)

1958-1991

Faculty Member, UP College of Fine Arts




1961

Birth of the second child, Lorna Michaela S. Valino (Lormie)

His Professional life commences soon after graduation. He joined the faculty of the UP College of Fine Arts in 1958, was College Secretary(1965-69), taught for 33 years, and retired as a full professor in1991, from the college that now sits on its current location in the UP Diliman Campus.

1963

1st prize, Bonifacio Centennial Painting Contest

1965-1969

College Secretary of of the UP College of Fine Arts and Architecture




1965

2nd prize, SPIC (Society of the Philippines Illustrators and Cartoonist) Awards, Magazine cover award entitled Gen. G. Del Pilar at Tirad Pass, weekly nation Magazine

1966

2nd prize, Malvar Centennial Painting Contest




1967

2nd prize and two 3rd prizes from the nationwide contest for Design of vignettes for new Central Bank notes




1969

2nd prize, Aguinaldo Centennial Painting Contest

1976-1977

Listed in the Dictionary of International Biography, Vol. XII & XIII by the International Biographical Centre, Cambridge England.

Listed in the Illustrated "Men of Achievements" Book Vol IV by the International Biographical Centre, Cambridge, England

1982

Recipient of the O.N.E. (Outstanding Novo Ecijos) Awards in the Arts held in November 28, 1982 at the Quezon City Sports Center, Quezon City, sponsored by the Nueva Ecija High School Alumni Association.




1988-1991

Professor II in Painting, UP College of Fine Arts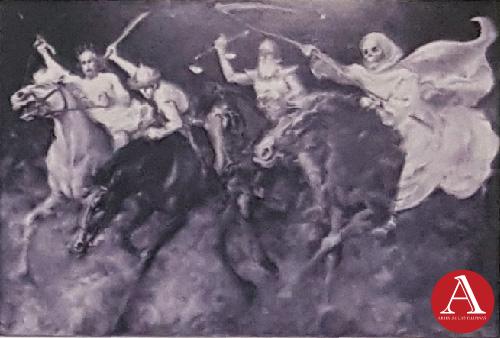 1993

Recipient of the Most Outstanding Achievement Award for Visual Arts in the Centennial Celebration of the Province of Nueva Ecija, held on September 2, 1993, at the Araullo University Gym, Cabanatuan.

He was active in the art circuit, in the studio and commercial art scene throughout his early professional life. He was a member of the Association of National Illustrators (ANI), and was also affiliated with the Society of the Philippines Illustrators and Cartoonists (SPIC). He had five One-Man Shows and joined nine groups' shows on record in the 60's and 70's. He had 19 prizes and award from art contest between 1948-1969. Calendar paintings, published illustrations for magazines, and book projects, paintings with various themes, and murals comprise the varied array of commissioned works.

Cartoonists Dani Aguila and Larry Alcala, sculptor Napoleon "Billy" Abueva, fellow artist Araceli "Cheloy" were among his dearest friends and contemporaries. Numerous known Filipino artists in different fields in the Philippines art and design were his students.

1991-2008

After retirement as Artist – Grandfather, he continued to paint remained busy and alert, occupied with hobbies and interest: piano, carpentry and collecting stuff alongside a quite social life between Quezon City and Cabanatuan City, Nueva Ecija.

His social and family life remained quiet and private. He has six grandchildren all in all, two (with Lornie and Raphael Lazo) in the Philippines and four (with Kim and Cecilia Valino) in the U.S. He opted to live his retirement days in his hometown, among relatives, independent and self-sufficient, with a caring grandnephew,Judjie Valdellon.




2003

Recipient of Gawad A.N.A.K. Award (Ang Natatanging Anak ng Kabanatuan – Kasanayang Propesyonal sa Sining ng Pagpipinta) 53rd Anniversary ng Lungsod ng Kabanatuan.

2004

Recipient of the most outstanding Novo Ecijano for Art and Culture (Natatanging Parangal sa Sining at Kultura) Nueva Ecija Provincial Government.




2008

Died February 1, 2008 in Cabanatuan City.



Art Materials used by Valino



Furniture Made by Valino using bayabas, sampaloc, santol tree wood



Nature Study I (undated)



Nature Study II (undated)



Nude Study I (undated)



Nude Study II (undated)



Little Lormie (1965)



Untitled (1950)



Mang Lucio of UP College of Fine Arts (1974)



Little Kim (1961)



Youthful Kim (1965)



Uncle Johnny (1974)



Head Study of an Old Man (1972)



Study of an Old Man (1967)



Untitled



Homecoming (1982)

Filipino Myths and Folktales



Untitled
The Monumental Ignorance of Juan



Untitled
From Bata Mama and Bata Bahi



Untitled
From Bata Mama and Bata Bahi



Untitled from The One Hundred Two Children



Untitled from Big Belly and the Bully of the Forest


Untitled from Big Belly and the Bully of the Forest



Untitled from Big Belly and the Bully of the Forest



Untitled
From The Rice Boat



Untitled
From The Ascencion Into Heaven



Untitled
From The Dangerous Swing



Untitled
From Why Mosquitos Hum in Your Ear



Untitled
From The Six Headed Giant of Adasen



Untitled
From The Wonderful Orange Fruit



Untitled
From The Death of Bantugan



Untitled
From The Death of Bantugan



Untitled
From Son of Wood



Untitled
From Signs of the Planting Season



Untitled



Untitled



Untitled



Untitled



Untitled



Scupture studies 1980s



Malakas at Maganda Sculpture Studies 1980s



Nude Sketches (undated)



The Legend of Mariang Makiling by Jose Rizal Illustrated by Carlos Valino, Jr.



KANGKONG 1896 by Ceres S.C. Alabada Illustrated by Carlos Valino, Jr.



Diwata Series unfinished (1962)



Japanese Garden at the Bell House, Camp John Hay, Baguio (1978)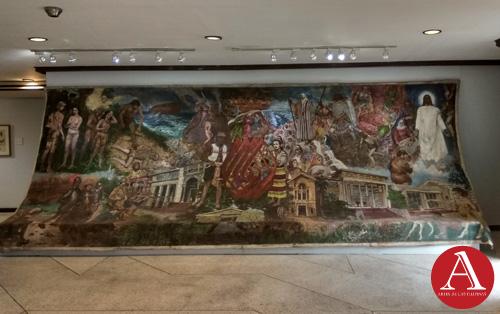 55-58


Untitled



Untitled



Untitled



Untitled



Battle of Magellan and Lapu-Lapu (1952)



Magellan (1950)



Battle Scene (1961)